Engaging Leaders' Hearts & Minds to Transform Your Organization
Leadership Development that Matters
SCHEDULE NOW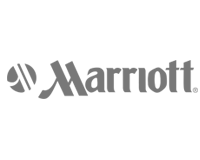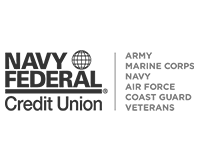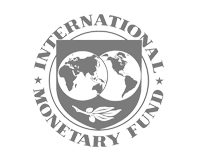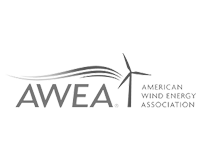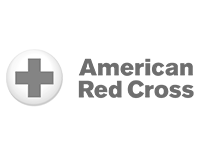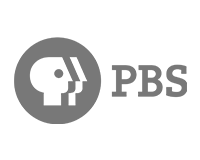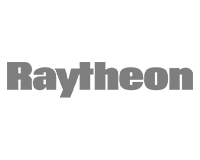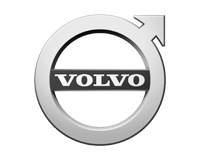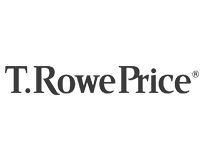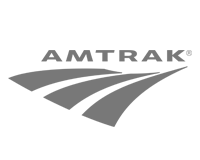 Justin K – Booz Allen Hamilton
"The first meeting with my coach was one of the most beneficial meetings in my 13 years in a professional environment."
One company
All your leadership
development needs
Customized
The perfect fit for your specific business challenges
Collaborative
A true partnership designed to help you have impact
Book a free consultation call to discuss your needs
In today's fast-paced, complex world, the demands on leaders are greater than at any time in the past.
As the context around them changes, leaders find themselves outside of their comfort zones and struggling to meet the demands of their employees, boards, customers, and shareholders. The way they have lead in the past no longer works. Leaders need to adapt and become agile but don't always know how.
The organizations they work for struggle to find the best way to help leaders grow in order to meet these demands.
With so many coaches, consultants, and training programs available – it can be hard to know how to support the growth of your leaders and who to trust to help you.
The problem is a one size fits all approach to leadership development fails to consider the unique business environment, strategy, culture, and leadership needed to achieve your business goals.
You need a partner who understands the unique needs of your organization and will work with you to develop a leadership strategy that aligns with your organization's goals and helps you achieve your mission.
At BPA Coaching & Consulting, our team of coaches and consultants have business, coaching, and leadership development expertise. This expertise helps you bridge the gap between your organizational goals and the needs of your leaders, to create a meaningful impact.
We partner with you to understand the needs of your organization and its leaders.
Working closely with, we develop an approach to assess, coach and train your leaders, maximizing their effectiveness and impact.
Through collaboration, we assess the impact of your leadership development activities and work with you to evolve them as the business and business environment changes.
The complexity of leading in today's 24/7, wired, and global context requires leaders to step back from their conditioned ways of leading. Although those may have worked well in the past, leaders need to expand their ability to see a bigger and more complex picture, engage with stakeholders in new ways, and develop new resources.
When they do, leaders are more resilient, flexible, and present to lead their organizations and communities forward effectively.
Let BPA Coaching & Consulting assess your needs and provide the right training with results you can measure.
Leadership Skills Needed in Today's Complex Business Environment
Vision
Create a personal vision for leadership and combine with company mission for success.
Leadership
Identify business and leadership skills needed to lead teams and the organization with confidence.
Agility
Develop a leadership style that is adaptable to the current demands of leadership.
Self-Awareness
Understand your strengths and weakness to discover how to be the best version of yourself.
Discipline
Develop systems and process that drive organizational execution and accountability.
Culture
Understand the unseens forces and norms that support or hinder your success as a leader.
Communicate
Develop the ability to communicate with impact.
Presence
Increase your ability to use yourself as an instrument to influence others and drive results.
Book a free consultation call to discuss your needs
Daniel Borges – Senior VP & CAO, IRON MOUNTAIN
"Stepping into a new role I wanted to utilize an external coach to provide an unbiased, risk-free forum to discuss challenges and opportunities. Working with my BPA Coach, I was able to significantly increase the pace of my personal development as well as within my organization…I anticipate increasing benefits over the long-term."
Christopher B. – VP & Leadership Development & Experience Design, Global Travel Company
"I was part of a specialized team charged with jumpstarting innovation in a global Fortune 200, but things were not working well for us. My BPA Coach was able to help a diverse and talented group of individuals rapidly align and operate as a high-performing team. Through coaching, tools and new ways of relating, the team would go on to transform key and critical parts of the company, regularly exceed expectations, and stand as an example of what strong team culture can look like." 
Lisa S. – CEO, National Health Organization
"As a new President and CEO of a national association, I knew the importance of being able to take time to reflect and develop my leadership abilities in this new role. The coaching relationship I've cultivated with BPA Coaching has been invaluable. It's allowed me, professionally and personally, to step back from day to day demands of a CEO and focus my leadership, my reactions, strengths, and weaknesses. 
I could not recommend coaching more emphatically!"
Nancy N.
"My BPA Coach gets the challenges leaders to face. He's often one of the first people I call when our leaders are stuck or struggling, or want to accelerate their growth. He's the best combination of responsive, respectful, kind and smart! By asking provocative questions, listening deeply and helping leaders see themselves and their situation in a new way. My leaders report feeling more self-aware, empowered and effective in their lives thanks to the coaching they have received."
Transform Leaders with Leadership Development Tailored to Your Needs
Leadership Assessment
Understand the development needs of your leaders and leadership teams through a robust assessment process.
Executive & Team Coaching
Build strong partnerships that are committed to helping you grow and have an impact.
Customized Leadership Retreats & Programs
Develop training experiences that help your leaders grow together.
Get in touch
Transform your leaders and your organization with a custom coaching program that gets results.

OUR MISSION
To build strong, long-lasting relationships based on trust, mutual respect, and collaboration with our individual clients, organizational partners, coaches, and consultants. By doing so, we create a community committed to developing leaders who are dedicated to making the world a better place.