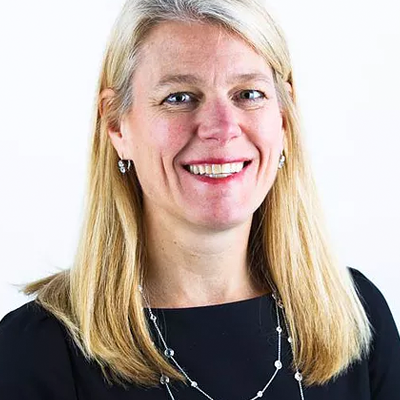 Alexis Feringa
Alexis Feringa provides executive coaching, strategic planning facilitation, and leadership development services to both public and private organizations. Her passion is to partner with clients to help them transform into happy, authentic, successful leaders. She accomplishes this by engaging in deliberate, intentional conversations with clients to identify and overcome obstacles that are interfering with their ability to perform at their potential.
What is coaching?
Let's face it. It is hard to be a leader in today's environment. Organizations face more competition, the digital environment encourages us to always be available, and retaining talent is harder than ever. It seems the bar is constantly being raised in terms of expectations and results. What used to be enough is no longer sufficient. With no more hours available in a day, leaders need new strategies to be able to perform at their best without burning out.
Executive coaching is a highly effective tool for helping leaders to navigate the difficult, often stressful challenges they face. Coaches and clients establish a confidential and intentional relationship in which they focus on leadership competencies that will help move the client toward meeting their goals. Competencies frequently addressed in coaching include:
Establishing and sustaining high performing teams
Discovering and maintaining one's authentic leadership presence, especially under stressful conditions
Learning techniques for having difficult, yet honest and constructive conversations
Developing skills for giving and accepting feedback
Gaining a more strategic perspective
Techniques for integrating work and life, to achieve more satisfaction in both.
Training/Educational Background
Alexis brings a wealth of experience and expertise to her coaching practice. Her coaching clients are leaders in Fortune 50 companies, international organizations, law firms, consulting companies, and non-profit organizations. Prior to this, she spent more than 20 years at Booz Allen Hamilton, the last six as a Vice President. She had P&L responsibility for professional services businesses across Intelligence Community, Department of Defense, and Civil Agency clients; consulting services included strategic planning, business planning, policy development, and program management. She was also involved in leadership development programs. Alexis contributed to the development of the Leadership Excellence program, including a module focused on women leaders. She also holds a Master's Degree in International Relations from The Fletcher School of Law & Diplomacy. She is also a graduate of Georgetown University's Leadership Coaching Certification Program and holds the Associate Certified Coach (ACC) credential from the International Coach Federation.
Get in touch
Transform your leaders and your organization with a custom coaching program that gets results.

OUR MISSION
To build strong, long-lasting relationships based on trust, mutual respect, and collaboration with our individual clients, organizational partners, coaches, and consultants. By doing so, we create a community committed to developing leaders who are dedicated to making the world a better place.