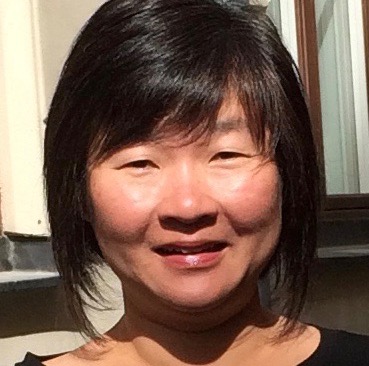 Duanna Pang
Duanna Pang is a Certified Coach who provides leadership coaching and training to C-suite executives, directors and managers in America and Singapore. Her mission is to inspire and help purpose-centred executives become skilful leaders who take on meaningful and productive work with their close-knit teams.
Since 2005, the organizations Duanna has worked in America include the Federal Reserve Bank, American Red Cross, UPS Store, Children's Hospital (Children's of Alabama), University of Alabama at Birmingham (UAB) Department of Pediatrics, UAB's Employee Assistance Program & Counseling Center, BBVA Compass Bank and Land of Medicine Buddha Buddhist Center. In Singapore, she delivered executive coaching and leadership training to organizations like Salvation Army, Singapore International Foundation, Barclays Bank, National Council of Social Services, Singapore Prison Service and Asian Women's Welfare Association Early Years Centre.
Her coaching draws upon years of experience managing publishing houses in her position as Magazine Editor of lifestyle men's and women's magazines. In addition, she was the Content Director of an Internet portal that spanned three countries –- Singapore, Malaysia & Hong Kong. Her coaching also draws from moving from Singapore to America and starting her own business from scratch, without knowing a single soul in a new country and community.
Duanna obtained her coach certification through an ICF (International Coach Federation) accredited coaching school based in Boulder, Colorado, where she studied under Dr. David Krueger MD, former clinical professor of psychiatry at Baylor College turned executive mentor coach. She has also completed the Being a Leader and the Effective Exercise of Leadership program with leadership pioneers Werner Erhard, Steve Zaffron and Michael Jensen. She is currently enrolled in the Mindfulness Meditation Training Certification Program through U C Berkeley where she's being trained by mindfulness veterans Jack Kornfield and Tara Brach. Through this, Duanna has been able to teach mindfulness-based stress reduction to leaders – a skill many leaders find valuable amidst the high-stress environments they work in.
Duanna is a Past President of the International Coach Federation's North & Central Alabama Chapter. She continues to be a member of the ICF. Duanna is an Affiliate Member of Harvard Medical School's Institute of Coaching. She is also a member of Conversation Among Masters, an invitation-only gathering of master-level coaches from around the world.
Duanna was formerly Diversity Chair for the Birmingham Society for Human Resource Management (BSHRM). She was also a Board Member of Coaching The Global Village, a 501(c)3 non-profit based in Florida that provides coaching skills training to community leaders in developing countries. To date, CGV has worked in countries like Africa, Nepal and Costa Rica.
An avid writer of leadership trends, Duanna has written articles for publications like the Birmingham Business Journal, The Birmingham News, the Asia Pacific Tech Monitor, Business Alabama magazine, The Birmingham Times, FreshGrads.sg, Action Community for Entrepreneurship and so on.
In 2012 following a recession that left many of her fellow coaches' businesses suffering, Duanna decided to gather 11 successful coaches who had thrived despite challenging economic times and wrote a book —  Inspired and Prosperous: 11 World-renowned Coaches Reveal Their Success and Sustainability Secrets to chronicle their success stories. The book is available on Amazon.com and continues to be a useful resource for coaches.
Get in touch
Transform your leaders and your organization with a custom coaching program that gets results.

OUR MISSION
To build strong, long-lasting relationships based on trust, mutual respect, and collaboration with our individual clients, organizational partners, coaches, and consultants. By doing so, we create a community committed to developing leaders who are dedicated to making the world a better place.