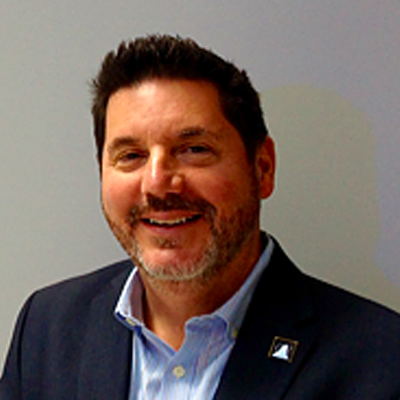 John Somers
John's strength and passion as an executive coach springs from his 25 years of experience in diverse and challenging leadership roles. His hands-on experience leading organizations, departments and sales teams has proven invaluable in his coaching work. That combined with practical training and experience coaching a diverse group of leaders in corporate and governmental settings has given him unique abilities and insight to help leaders increase their capacity, think strategically, manage transitions and produce outstanding results. John has worked in numerous corporate leadership positions including in the commercial insurance industry (General Accident Group & CNA Insurance Co's) and in TV & film distribution (Artisan Pictures & Rysher Entertainment). His functional experience spans sales & marketing and general & financial management.
John has succeeded in many high-stress, high-pressure environments both in the US and overseas. Eager to expand his horizons he moved abroad and worked in several transitional Eastern European countries managing a number of US & British-funded projects (Counterpart, IREX & World Bank Group) culminating with his tenure as the Director of a large multi-lateral Secretariat (PAUCI) established by the US, Polish & Ukrainian governments. There he learned the importance of effective communication and strategic thinking and was able to successfully navigate complex challenges while managing a multi-national staff and reporting to a diverse group of stakeholders.
Most recently, John spent a decade as Vice President of business development for a publicly traded alternative energy company (Clean Energy) leading a highly successful sales team in the turbulent and evolving public transportation sector. It was there while mentoring and developing his own team that John first became interested in coaching. His interest in leadership development, strategic thinking and impactful communication led him to Georgetown University's Institute for Transformational Leadership, where he earned a Certificate in Leadership Coaching.
John has a friendly and easygoing personality. As a coach, he is kind and compassionate but also straightforward and matter of fact. He understands the pressures and demands of today's wired world. He provides a space for his clients to step back and look at the bigger picture around them. He encourages them to challenge their assumptions, habitual thinking & behavior patterns and their old strategies for handling new situations. A perceptive listener, he is known for his insightful questions, which provoke client learning in order for them to change, develop and grow. His approach encourages clients to reframe, refocus and take action in order to stimulate their journey of development.
John holds a Bachelors degree in Business Administration/Finance from Mercy College in NY and a Masters from The Johns Hopkins University, School of Advanced International Studies (SAIS). John is an Associate Certified Coach (ACC) accredited through the International Coach Federation (ICF).
Get in touch
Transform your leaders and your organization with a custom coaching program that gets results.

OUR MISSION
To build strong, long-lasting relationships based on trust, mutual respect, and collaboration with our individual clients, organizational partners, coaches, and consultants. By doing so, we create a community committed to developing leaders who are dedicated to making the world a better place.