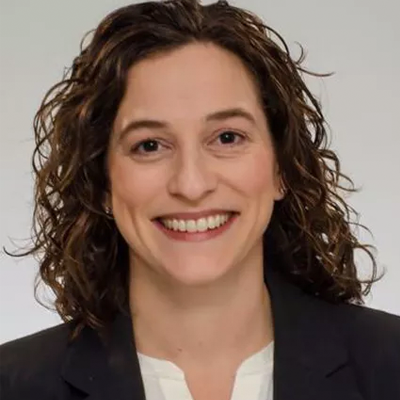 Laura Mendelow
Laura has done extensive work in the learning industry since 1994 including managing the Executive Coaching and Organization Development practice for Booz Allen Hamilton. Her experience, as both an external consultant and internal business leader, gives her a unique perspective in working with clients to create innovative yet sustainable results.
During her 10 years at Booz Allen, Laura managed the coaching and team development services to the top 3000 executives and currently works with a variety of clients in the private and public sectors including Gannett/USA Today, Soltesz (Engineering), US Department of Energy, Goodwill, and AbbVie. Currently, Laura delivers customized, on-going leadership training to high potential leaders at Kimley-Horn, a National Engineering Firm. These leaders have a range of backgrounds from Electrical Engineering to Market Research. And, she expanded her role as a coaching Program Manager and managed a 6-month, Women's Leadership Program to Executives in an International Healthcare company and worked with Medical Directors, Physicians, Program Leads and VPs. Results of her coaching and consulting work include new management structures, enhanced manager-employee relationships, robust talent development dashboards, and accelerated on-boarding strategies.
Coaching and Consulting Approach
Laura received an Honorable Mention from the DC International Coaching Federation for her work in restructuring an internal coaching program to align to the organization's strategic goals. Her coaching approach, rooted in psychology, management theories, and organizational development, focuses on one's core values and personality within the context of a larger system. Clients appreciate not having to change who they are but rather build on who they are to achieve their desired results. Laura has also developed a team coaching process for executive leadership teams that has resulted in increased trust, transparent communications, unified business philosophies, and enhanced team productivity. Her practical "What? So What? Now What?" coaching process allows clients to see situations through a new lens, resulting in new possibilities and actions.
Laura has created a niche in leadership coaching for working parents. She believes that whether you lead a team at work or a family at home, you are a leader. Laura was the project manager overseeing Dr. Stew Freedman's Total Leadership Program from Wharton Business School to Booz Allen executives that focused on integrating work and life. Results from executives included an increase in business by $8M and an increase in productivity by 20%. Since 2008, she has delivered public workshops in the areas of work-life balance, resiliency, communication, and relationship building. Coaching clients appreciate the ability to transfer their learning from the coaching sessions to situations at work at home.
Training and Educational Background
Laura has a Master's Degree in Organization Development, a Certificate in Instructional System Design and is an ICF certified executive coach. She is also an experienced facilitator and was an Adjunct Instructor at Marymount University teaching a graduate level Facilitation Skills course as well as a guest instructor at George Mason University teaching the Leadership Coaching for Organizational Performance Certificate program. She designed over 100 customized team development programs and has taught Leadership Development courses for over 15 years including Crucial Conversations, Leadership and Team Development, and Emotional Intelligence. She also facilitated an industry-recognized, Organization Development Book Club for ten years and is well versed in leadership theories and applications. Laura is trained and certified in the following assessments: Hogan Inventories, EQ-I Bar On, CCL 360 by Design, Profilor 360, TalentView 360, DISC, MBTI
Get in touch
Transform your leaders and your organization with a custom coaching program that gets results.

OUR MISSION
To build strong, long-lasting relationships based on trust, mutual respect, and collaboration with our individual clients, organizational partners, coaches, and consultants. By doing so, we create a community committed to developing leaders who are dedicated to making the world a better place.