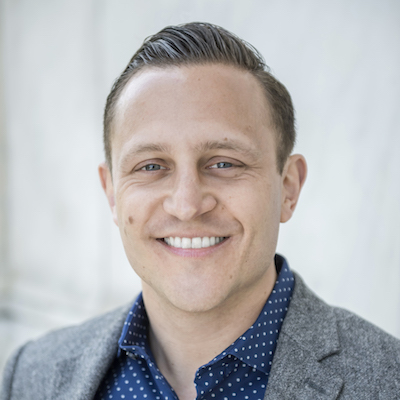 Patrick Murphy
Patrick Murphy is a leadership coach and associate with BPA Coaching and Consulting. He is known for his unwavering enthusiasm and spirit to help leaders succeed. With his unique, award-winning background in film and narrative storytelling, his deep passion lies in helping clients reframe narratives, directing them towards attitudes, perspectives and outlooks that inspire continued growth and high impact, positive performance.
As the creative lead for a D.C. based firm, focused on the recovery and rehabilitation of the Wounded Warrior community, Patrick led a team of storytellers and graphic designers across several multi-million dollar contracts. He was immediately drawn to the gripping problems afflicting these wounded veterans' lives— and the power that new perspectives, connections, and coaching could have in unlocking their growth here at home. It was in this role that he developed a keen understanding of the needs and dynamics affecting the teams and leadership within an organization. He learned to balance the immediate needs of his team, while always remaining committed and consistent in achieving the long-term goals of the organization.
Patrick's coaching style is direct, but supplemented with a strong, nurturing instinct. His endless supply of enthusiasm and his passion for the power of positive framing never fails to enliven his clients' attitudes. His clients have included presidents and vice presidents, mid-level managers, attorneys, start-up entrepreneurs, and realtors. His clients hold positions in organizations such as the American investment Council, SEIU, International Finance Corporation, Two Sigma Investments, Critical Mass, and the Topps Company. Patrick served as a teaching assistant in NIB's Leading the Way program.
He received a BA in Film Production, with an emphasis on directing, from New York University's Tisch School of the Arts in 2009. His thesis film, 'Animal Drill', won the prestigious King Award at New York University's First Run Film Festival, and premiered in over 40 festivals worldwide. He brings this unique background to his clients and now believes his clients' lives are the films he once so passionately sought to create– and partnering with them to achieve their greatest performances is absolutely one of his greatest joys.
Get in touch
Transform your leaders and your organization with a custom coaching program that gets results.

OUR MISSION
To build strong, long-lasting relationships based on trust, mutual respect, and collaboration with our individual clients, organizational partners, coaches, and consultants. By doing so, we create a community committed to developing leaders who are dedicated to making the world a better place.