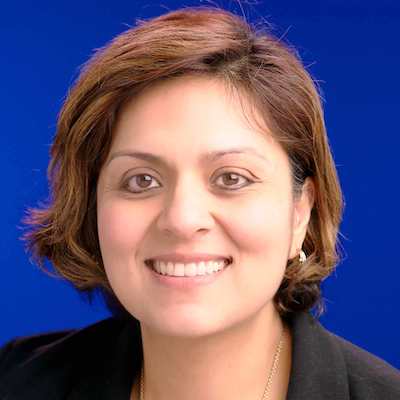 Salima Hemani
Salima Hemani is a dynamic leader and expert in Organizational Effectiveness and Talent Management, and an ICF Certified Executive Coach. She has two decades of experience providing leadership coaching, and consulting services in the areas of organizational development, human capital management, and leadership development.
Salima has held senior leadership positions at global, Fortune 500 companies including Accenture, Northrop Grumman, Marriott International and BAE Systems. In those roles, she was instrumental in helping inform the strategic direction of Talent Management and OE/OD functions, while delivering highly effective and impactful coaching, leadership and organizational development programs to internal & external clients. Her clients include global leaders from consumer products, technology, telecommunications, professional services, utilities, non-profit, and government organizations. Salima has successfully served on the board of directors for the International Coaching Federation D.C., and as a Coach for the Virginia Tech Executive MBA program.
Approach
Salima brings a wealth of expertise to help organizations and leaders enhance their potential and implement lasting change. She is a results-driven strategist and practitioner, who has a deep understanding of human & organizational development based on years of experience creating programs that enable companies to embrace the changing business landscape, enhance their effectiveness and achieve long term goals. Drawing upon her technology background, Salima takes a deeply analytical approach and systems thinking to design and deliver human capital solutions to improve individual and organizational performance. She uses robust leadership and employee development, engagement & coaching methods to successfully guide and support organizational transformation efforts.
Utilizing her extensive experience as an Organization Development (OD) Consultant and Leadership Coach to the Fortune 500 (and beyond), Salima specializes in working with leaders who are dealing with change, uncertainty, or disruption in their organizations and, who are interested in raising their own effectiveness and impact. Through appreciative inquiry and keeping in perspective their organization's dynamics, culture and systems, she helps her clients build greater awareness and clarity of vision, beliefs, values, thereby stretching their agility and ability to lead and influence.
Education & Certifications
Salima has an MBA from the George Washington University, and a B.S. Honors in Management Sciences & Information Systems from the University of Maryland, College Park. She got her leadership coaching training at the prestigious Georgetown University's Institute for Transformational Leadership. Salima has coaching certification from the International Coaching Federation (ICF), and is certified in a number of assessments including Leadership Circle 360 and Organizational Culture Assessment, and Myers-Briggs Type Indicator (MBTI). In addition, Salima is experienced with DiSC Behavior Assessment, StrengthsFinder 2.0, TKI Conflict Mode Assessment, True Colors, EQ 360, and Five Behaviors of a Cohesive Team. Salima is also a HRCI (Human Resources Certification Institute) and SHRM (Society for Human Resources Management) certified Senior HR Professional, and is certified in Designing Organizations from Beeson Consulting, and The New Change Equation from Case Western University Weatherhead School of Management.
Get in touch
Transform your leaders and your organization with a custom coaching program that gets results.

OUR MISSION
To build strong, long-lasting relationships based on trust, mutual respect, and collaboration with our individual clients, organizational partners, coaches, and consultants. By doing so, we create a community committed to developing leaders who are dedicated to making the world a better place.