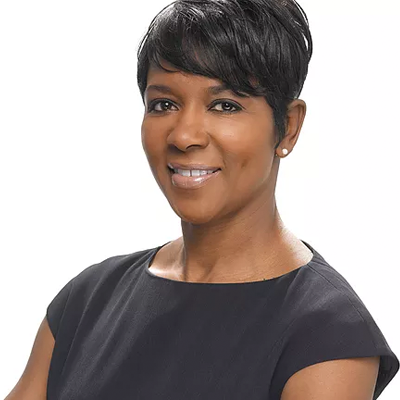 Valerie Brown
Valerie Brown is an executive coach and organizational development consultant who provides executive coaching and leadership development services to individuals and teams in both public and private organizations. She works with individuals, mid-level managers, senior leaders and executives helping them to assess and leverage their unique talents and strengths and unleash their potential to become more effective and engaged leaders. She uses targeted feedback and a straightforward approach with each client to create a development plan to unleash their full potential and achieve their desired results. Valerie has delivered coaching for clients in various government agencies such as the Department of Defense, HUD, USDA Forestry and local governments, and the financial and information technology sectors. Valerie is also a corporate trainer and facilitator for organizations and learning institutions with a focus on leadership development, team building and organizational improvement initiatives.
Prior to coaching, Valerie had a distinguished federal career with the Department of Defense.
She is a highly accomplished leader and strategic and operational professional with an extensive background in organizational development, employee engagement, program management, strategic planning and communication. Her expansive career comprised of leadership, management and coaching in the federal, military and private sector gives her in-depth knowledge and an ability to work with individuals at all levels and in all industries.
Coaching and Consulting Approach
Valerie is known for her straightforward, insightful and conversational approach to help clients identify areas of strengths and opportunities to become more effective and self-aware leaders. She uses various techniques to assist clients with getting clear and focused to move forward toward their goals. She focuses on goal setting, challenge, accountability and support when creating a development plan that aligns with the needs of the individual and organization. Valerie works with clients to bring more depth and focus to priorities and challenges and to identify new behaviors and actions that lead to professional growth and sustained effective improvement in performance.
Training/Educational Background:
MBA, Frostburg State University
B.A. Business Administration, Methodist University
Certified Executive Coach, Mentor Coach
Certified Coach, International Coach Federation
Certified Facilitator, Benchmark 360 Assessments
Certified Facilitator, The Seven Habits of Highly Effective People
Certificate in Executive Leadership, Cornell University
Certificate in Leadership Coaching for Organizational Performance, George Mason University
Business Analysis Certification, ESI/George Washington University
Valerie has also been featured on local television for her work in the coaching industry.
Get in touch
Transform your leaders and your organization with a custom coaching program that gets results.

OUR MISSION
To build strong, long-lasting relationships based on trust, mutual respect, and collaboration with our individual clients, organizational partners, coaches, and consultants. By doing so, we create a community committed to developing leaders who are dedicated to making the world a better place.